Description
Antigen CAS
51-48-9
Name
Anti-Thyroxine (T4) Antibody
Synonyms
Anti-T4 Antibody; Anti-Thyroxine antibody; L-Thyroxine (T4) antibody
Host
Mouse; Goat; Rabbit
Antibody Product Type
Primary
Conjugate
Unconjugated; Biotin; APC; Alkaline Phosphatase (AP); FITC; HRP; PE
Specifity
Recognizes Thyroxine, also known as T4, the major hormone secreted by the follicular cells of the thyroid gland. Its main role is to regulate metabolic processes in the body such as heart rate, along with Triiodothyronine (T3). T4 is involved in thyroid disorders, such as hyperthyroidism and hypothyroidism.
Storage
Store at 4°C for frequent use. Stored at -20°C in a manual defrost freezer for a year without detectable loss of activity. Avoid repeated freeze-thaw cycles.
Application
ELISA; Immunohistochemistry (IHC); Western Blotting (WB); Immunofluorescence (fixed cells) (IF/ICC); Immunoprecipitation (IP); Cell-ELISA (cELISA); Immunoassay (IA); Immunocytochemistry (ICC)
Properties
Form
Liquid/Lyophilized
Handling
The antibody solution should be gently mixed before use.
Clonality
Monoclonal/Polyclonal
Isotype
IgG
General View of Documents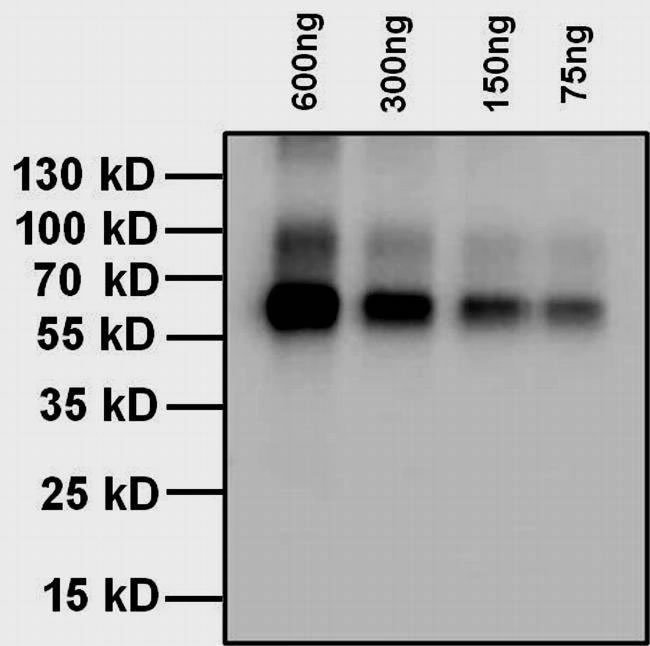 Safety Data
RIDADR
NONH for all modes of transport
WGK Germany
3
Links
Watson International Ltd
This product is sold exclusively through our sales company Watson International Ltd, and please click the link below for details.
http://www.watson-int.com/anti-t4-thyroxine-t4-cas-51-48-9-antibody/
https://www.watson-bio.com/wp-content/uploads/2020/09/Thyroxine-T4-Antibody-in-ELISA.jpg
424
650
Janice Zhang
https://www.watson-bio.com/wp-content/uploads/2022/03/New-logo.png
Janice Zhang
2020-09-17 08:28:29
2020-09-23 02:55:17
Anti-T4 (thyroxine T4 CAS#: 51-48-9) Antibody