Identification
CAS Number
54857-86-2
Name
5-(Tetradecyloxy)-2-furoic acid (TOFA)
Synonyms
2-Furancarboxylic acid, 5-(tetradecyloxy)- [ACD/Index Name]
5-(Tetradecyloxy)-2-furoesäure [German] [ACD/IUPAC Name]
5-(Tetradecyloxy)-2-furoic acid [ACD/IUPAC Name]
5-(tetradecyloxy)furan-2-carboxylic acid
54857-86-2 [RN]
Acide 5-(tétradécyloxy)-2-furoïque [French] [ACD/IUPAC Name]
MFCD01726059 [MDL number]
OLUMACOSTAT
TOFA
[54857-86-2]
5- (tetradecyloxy)-2-furoic acid
5-(tetradecyloxy)-2-furancarboxylic acid
539681
5659-20-1 [RN]
5-tetradecoxyfuran-2-carboxylic acid
5-Tetradecyloxy-2-furonic acid
92047-08-0 [RN]
CARDIODILATIN
https://www.ebi.ac.uk/chebi/searchId.do?chebiId=CHEBI:77936
RMI-14514
SS-4313
TOFA – CAS 54857-86-2 – Calbiochem
TOFA (5-(Tetradecyloxy)-2-furoic acid)
tofa (rmi14514;mdl14514)
TOFA, RMI 14514
SMILES
CCCCCCCCCCCCCCOc1ccc(o1)C(=O)O
StdInChI
InChI=1S/C19H32O4/c1-2-3-4-5-6-7-8-9-10-11-12-13-16-22-18-15-14-17(23-18)19(20)21/h14-15H,2-13,16H2,1H3,(H,20,21)
StdInChIKey
CZRCFAOMWRAFIC-UHFFFAOYSA-N
Molecular Formula
C19H32O4
Molecular Weight
324.45
MDL Number
MFCD01726059
Properties
Appearance
White to beige powder
Melting Point
112~115°C
Safety Data
Personal Protective Equipment
dust mask type N95 (US), Eyeshields, Gloves
RIDADR
NONH for all modes of transport
WGK Germany
2
Specifications and Other Information of Our 5-(Tetradecyloxy)-2-furoic acid (TOFA) CAS 54857-86-2
Identification Methods
HNMR, MS, HPLC
Purity
97.5%min
Solubility(2mg/ml,DMSO)
Clear
Shelf Life
2 years
Storage
Store at 2-5℃, keep in dry and aovid direct sun light.
Known Application
TOFA has been used as a lipid biosynthesis inhibitor in mesenchymal stromal cells (MSCs), human pluripotent stem cells., an acetyl-CoA carboxylase 1 inhibitor in murine adipocyte cell lines., a lipolysis inhibitor in cancer stem cells (CSCs). TOFA has been used as an ACC inhibitor to study its effect on insulin secretion in INS-1E cells TOFA is a cell-permeable, potent, reversible, and competitive inhibitor of acetyl-CoA carboxylase (ACC). TOFA is a key enzyme involved in fatty acid biosynthesis. TOFA inhibits cellular fatty acid synthesis in a dose-dependent manner (IC50 = 4 μM in human breast cancer cell line MCF7)
General View of Documents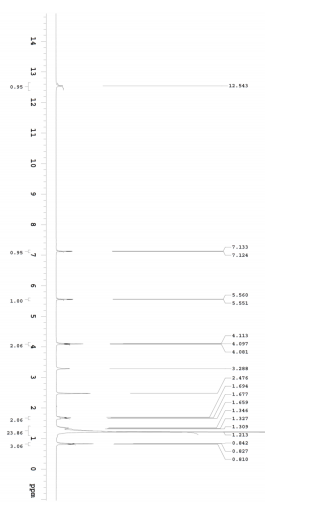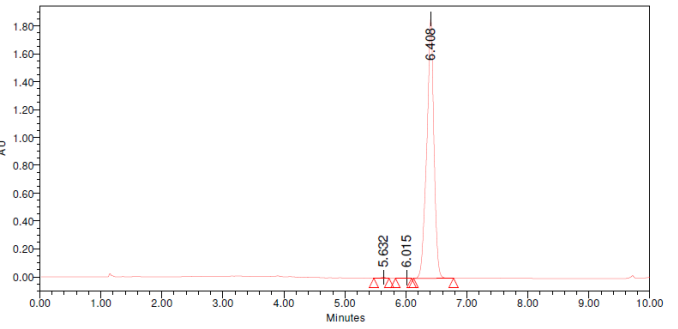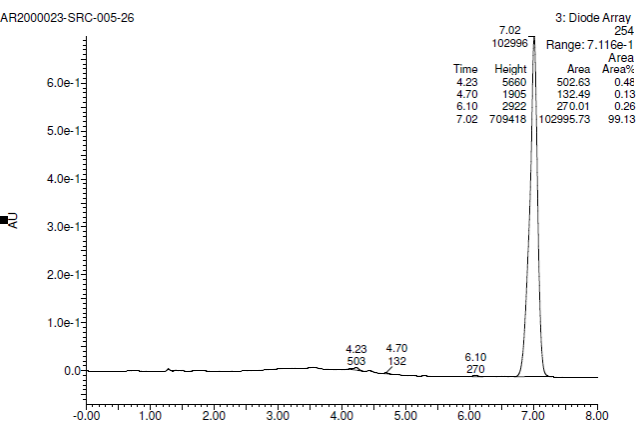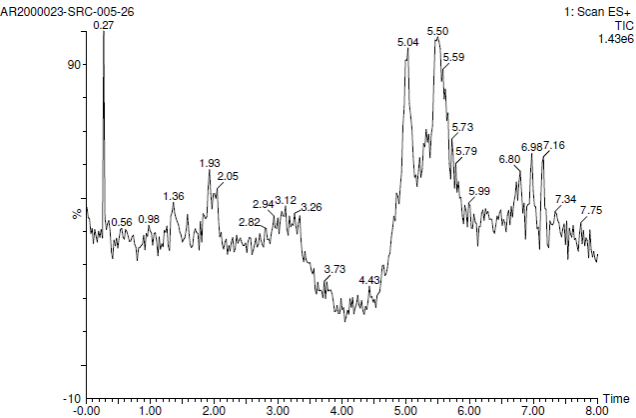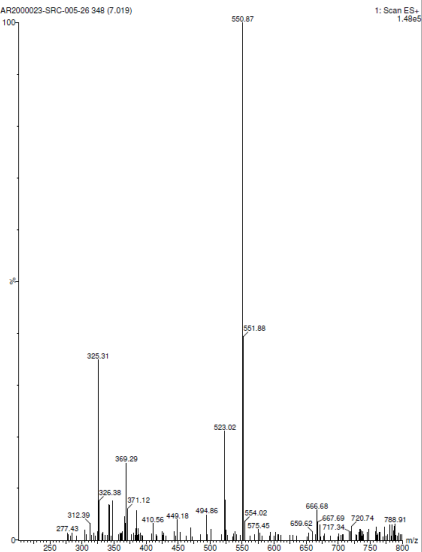 Links
This product is developed by our R&D company Watson International Ltd (https://www.watson-int.com/).
https://www.watson-bio.com/wp-content/uploads/2022/04/Structure-of-5-Tetradecyloxy-2-furoic-acid-TOFA-CAS-54857-86-2.png
231
746
Janice Zhang
https://www.watson-bio.com/wp-content/uploads/2022/03/New-logo.png
Janice Zhang
2022-04-29 02:41:53
2022-04-29 02:42:18
5-(Tetradecyloxy)-2-furoic acid (TOFA) CAS 54857-86-2