By continuously optimizing routes, Walson develops fine chemicals and bio products with high added value and market competitiveness.
The focus of product development at Walson is always mass production, so it is ready for scale-up even at the laboratory stage.
As the Chinese branch of Watson in UK, Watson provides global customers with quality services based on China.
R&D capabilities based on Watson platform
Jiangsu Watson Bio Ltd is a research and development company dedicated to the production and supply of high-quality antibodies, enzymes, other IVD materials and fine chemicals for global customers. The company has a laboratory in Shanghai Jinqiao Development Zone, which can provide high-quality contract outsourcing services (CRO). Watson is committed to the development and application of green chemistry technology, and strive to promote green chemistry and new technologies to the pharmaceutical field.
At the same time, Jiangsu Watson also involves in the development and distribution of ChemWhat brand antibodies (About ChemWhat's IVD service). Utilizing the advantages of the platform, Walson has a huge R&D integration capability, which makes the development process of new products easy to predict and grasp. Watson also fully leveraged the scientific research advantages of many R&D institutions and universities in China, making the scale-up production of many complex compounds easy to control.
Watson are serving customers from many industries around the world, including universities, government departments, research and development institutions, pharmaceutical companies, biological companies, reagent companies, cosmetics and personal care companies…
Walson has participated in serving customers of fine chemicals in various industries, including universities such as Cornell University, Harvard University, Nanyang Technological University, Auckland University… More Customers
Walson has established extensive and in-depth cooperation with many chemical companies, R&D institutions, pharmaceutical companies, biological companies, and GMP factories in China. Compared with a single factory, Walson's strong supply chain management capabilities fully ensure the long-term product supply stability and quality sustainability.
Independent and controllable global logistics system
The transportation of fine chemicals, especially biochemicals, is very special. Not only must we have a deep understanding of the dangers, but also we must fully understand the requirements for transportation temperature, humidity, collision, etc.
As a professional chemical company, Watson not only established extensive cooperation with chemical cargo transportation agents in various countries around the world, but also established its own cargo transportation company in 2019 to achieve DDP for air and sea transportation in specific countries and regions.
Capacity of specified conditional transportation
Capability of DDP service in difficult countries
Capability of hazardous chemicals shipping
Capacity of commodity inspection & legal inspection rapid processing
Shipment speed and flexibility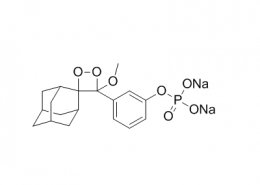 https://www.watson-bio.com/wp-content/uploads/2021/02/122341-56-4.jpg
300
400
great_watson-int
https://www.watson-bio.com/wp-content/uploads/2020/07/logo-300x102-1.png
great_watson-int
2021-02-05 07:45:55
2021-02-05 07:45:55
AMPPD CAS 122341-56-4
https://www.watson-bio.com/wp-content/uploads/2021/02/CE-0008.jpg
300
400
great_watson-int
https://www.watson-bio.com/wp-content/uploads/2020/07/logo-300x102-1.png
great_watson-int
2021-02-05 07:45:55
2021-02-05 07:45:55
ADP-Star CAS CE-0008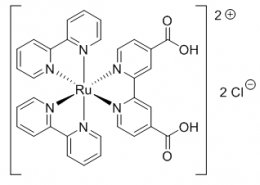 https://www.watson-bio.com/wp-content/uploads/2021/02/97333-46-5.jpg
226
319
great_watson-int
https://www.watson-bio.com/wp-content/uploads/2020/07/logo-300x102-1.png
great_watson-int
2021-02-05 07:45:45
2021-02-05 07:45:45
Ruthenizer 470 CAS 97333-46-5
https://www.watson-bio.com/wp-content/uploads/2021/02/1118545-84-8.jpg
234
406
great_watson-int
https://www.watson-bio.com/wp-content/uploads/2020/07/logo-300x102-1.png
great_watson-int
2021-02-05 07:45:45
2021-02-05 07:45:45
Tris(2,2'-bipyridyl) ruthenium amine CAS 1118545-84-8